Best tour company in Bhutan
Visited December 2022
We had the best time in Bhutan with Happiness Drukyul Holiday! Probably, it is one of the best trips we ever had. We booked this tour for 2020, but due to the pandemic, we were not able to travel, and finally, our small group tour to Bhutan happened in 2022.
5 Days Bhutan tour started from Paro. We visited Thimpu and Punakha, and the highlight of the Bhutan tour was the hike to the Taktsang Monastery.
Our guide Karma and driver Sonam were very friendly, and polite and they have lots of information about Bhutanese culture, history, geography as well as, and Buddhism.
If you are planning to visit Bhutan, just go with these people, they are awesome!
Highly recommended!!
Short Bhutan Tour
Visited November 2022
We spend 2 Nights in Bhutan as we found the cost is very expensive. But the experience is once in a lifetime! The Sightseeing tour of Thimphu was very good. The hike to Taktsang Monastery is one of the best things we have done. The guide Pema and driver, both were great! We walked very slow, but guide wait for us and whenever we have some questions, he always answers very easily. As we are here for very short time, we found 2 nights is not enough to see the main highlights and at least should spend 4 nights. We saw some pictures online and we thought we will see those sites, but it is not in our itinerary! It is our fault as we did not research. Anyway, you are highly requested to book with them for the great experience.
Best of Bhutan Tour
We had a great time in Bhutan during Happiness Drukyul Holiday. We had an excellent tour guide named karma who knows everything about Bhutanese culture, history, and geography. The transportation is excellent, and the hotels were perfect. This is a highly recommended tour.
Bhutan Tour
We enjoyed so much during our Bhutan Tour. This day trip to Taktsang Monastery was our highlight in Bhutan! We thought Bhutan is very cold and packed so much for a week holiday, but it is not as cold as we thought. Our guide Karma was phenomenal. He was incredibly knowledgeable, had a great sense of humor, and could tell that he loved what he was doing! I couldn't Happiness Drukyul Holiday enough! It was a great way to immerse ourselves in the Bhutanese culture.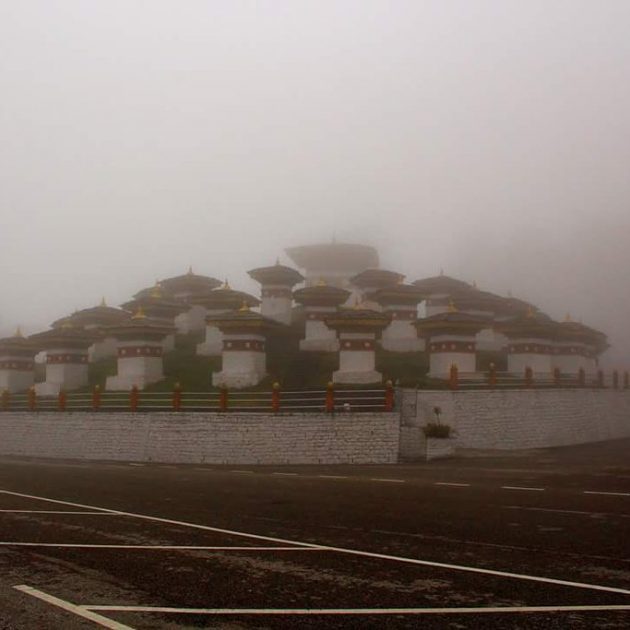 Ankita G, New Delhi, India
Bhutan - Heaven in Himalayas!
Visited April 2018
One word – Breathtaking!
Bhutan, the small land locked nation of monarchy, monasteries, cultural pride, fiercely guarded values, kings, deities and demons with a mere population of 8 lacs will appeal to you if you like quite naturally beautiful places and want to explore cities and towns with a glorious past.
It peacefully lays in the heart of himalayas. Himayalan smell creeps into the blood of a traveller in this ethereal country. Exemplary for preserving culture and heritage – it's a complete cut off from the world and follows constitutional Monarchy.
Our search for a perfect peaceful summer honeymoon started in Mar 18 , almost 3 months after getting married . Sounds crazy?? Yeah it was, and so was our crazy desire to experience the country of happiness in this lifetime.
After much research, our hearts could not think of anything but Bhutan. Icing on the cake was the month of April , which is one of the best time to visit this beautiful country and escape the scorching heat of south India.
We chose to go with a tour operator and immediately got our package booked for 6 days 5 nights. We were to leave on 27th April from Hyderabad via train for Kolkata and catch a flight to Paro. One can also travel of its own as it is easily accessible by Air and road from india. Bhutan shares its borders with Tibet (on north & east) and India (bordering west, south and partly east). There is only one international airport i.e,Paro for which flights can be taken from New Delhi and kolkata. By road, it's a five hour drive from Siliguri to reach jaigaon – the last town on India Bhutan border. The first town on other side is Pheuntsholing. From Pheuntsholing, it's another 6 hour drive to the capital city , Thimpu.
Excited beyond clouds, reverse counting started for our dream place.
And then came the D day, 27th April! Our train departed from Hyderabad early morning at 5:00 AM. Coincidently , we both love train journeys. This train trip was going to be very special as we both were travelling towards east for the first time. Having spent a decent day in train with books , music , movie and snacks, we reached Kolkata at 10 in the morning . Sun seemed to be in its full wrath. The city of Joy was very humid with temperature reaching over 40 degrees. But we went on to visit howrah bridge, darshan at Dakhshineshwar Temple and Belur math. Believe me, it was just splendid.Kolkata is brimming with historical sites and other places to visit like Victoria Memorial and a ride in tramp.
Next morning was the day to The Land of Thunder Dragons. We reached airport early to grab the seats in left so that we can have a view of mount Everest. But sadly, they were gone. No worries, many good things were awaiting us!
The aircraft was unbeleivably shaking due to turbulence as it was passing over the cloudy mountains, chilling us to the spines. It was a two hour adventure before landing . We were mesmerised to see the natural beauty of Bhutan aiport which was sorrounded by mountains on all the sides. Weather was pleasent with average temperature of 15 degrees. You will have ample time to take pictures after you disembark at the airport. Don't worry, security don't seem to mind.
Note that you need permit to enter the country. In our case , it was arranged by our tour agency.
Bhutan has two circuits to offer – Western Bhutan or full Bhutan. West Bhutan is a good option from tourist point of view if you have less than a week, as it would cover Paro, Thimpu and Punakha- the two biggest town of Bhutan and an earlier capital. Full Bhutan is for those travellers who have more than 10 days in hand and want to explore the real Bhutan. Eastern Bhutan is one of the remotest and lesser known regions of the World which contains finest of the preserved countrysides.
We were to travel only across the western Bhutan. Here are some details of our itinerary:
Day 1- Arrive and sightseeing around in Thimphu (29th April).
Day 2- Thimphu sightseeing.
Day 3- Punakha sightseeing.
Day 4- Drive back to Paro and Sightseeing.
Day 5- Excursion to Tiger's Nest in Paro.
Day 6 was the "see you again Bhutan" day.
At Paro aiport, our guide , Pema and Wangchuck, were there to pick us up and our trip started. The first stop on our way to hotel was Chuzom, confluence of Thimpu ( Wang Chu) and Paro (Pa Chhu) rivers. Three different style of stupas ; Tibetan , Nepalese and Bhutanese adorn this confluence .
We also stopped in between to taste the famous Yak cheese of Bhutan. It was a tasteless, but worth spending Rs.10.
It took us 3 hours to reach Thimpu from Paro. We were awestruck by the beauty of the capital city. The hotel had wooden floors and ceilings. Weather was cold and it was just awsm. The hotel room was facing the football stadium. After having spent sometime around Thimpu main Street and market area , we enjoyed football match till midnight from our hotel room lying in our cosy bed.
Next day we left early morning to explore more of the place. Though we could not cover all the places mentioned in the itinerary due to mismanagement by the tour guide , we were really mesmerized by each and every sight. Places we visited were :
– Buddha view point: The giant statue of lord Buddha is located high above the hill. It is built on top of a temple featuring a wide open terrace from where you can enjoy complete view of Thimphu City. A must see in Thimphu.
– Changangkha Lhakhang: This is the oldest temple in Thimphu built around the 13th century and it has great importance to the region because all children born in the area must go to the temple to be named and purified. A good piece of Bhutanese history. One of the best part of this temple was the view of kings palace.
– Motithang Takin preserve: Enclosure where national animal takin are kept.
– Simply Bhutan meuseum: This meuseum gives an insight in to the traditional daily life of Bhutanese people. You are welcomed here with local wine Ara, butter tea and folk dance. One can also experience archery here. Sadly, we missed it because of rain.
Other places which one should explore in Thimpu are Pangri Zampa pa monastery for astrology session, handmade paper mill, School of Arts and crafts where students learn 13 different arts used predominantly in Bhutan, National library , Zilukha Nunnery and drive pass by memorial chorten built in memory of the 3rd King.
Next morning we headed from Thimpu to the warm valley of Punakha via Dochula Pass (3100mts). 108 stupas built over the pass by queen mother in 2003 makes it the most beautiful pass in the country. When the weather permits one can enjoy a spectacular view of the highest mountains of Bhutan from this pass. We stayed there for about two hours and continued with our journey.
In a hour, we reached Punakha. The city was comparatively warm. It was fertile with rice paddies covering much of the area near the river. The mountains do not look very tall around here . There are a few villages here and there. Our first destination was Chimi Lhakhang Monastry , called as " Temple of ferrility". It is beautifully set on a hill top. We had to walk among the rice fields to reach it. It was around 1 hour walk through the village which gives rare glimpses into the daily life and lifestyle of the villagers. After we got on the top, it was so calm and peaceful. One can observe the rituals being performed by Buddhist monks and feel the purity of the place.
Next was Punakha Dzong, which is perhaps the mightiest and best looking of all the fortresses in Bhutan . It is built at the meeting point of two rivers (Mo Chu and Po Chu – meaning female river and male river). The Dzong showcase the finest example of the arts and crafts of Bhutan. It was such a marvellous place to visit, beyond imagination and description. It houses both administrative and religious functions. This is in essence what Bhutan is about, a religious state, waging ancient traditions while trying to cope with modern ideas and systems. The time spent in the rivers and the Dzong created tonnes of priceless movements of us.
Overnight we stayed in Punakha. Hotel seemed to be in complete isolation from rest of the world in between mountains . It was foggy and dark in the evening with few small houses and lights in the mountains which can be seen from our hotel window. Like Thimpu, hotel had wooden flooring and ceilings. We spent the night sleeping with windows open wishing the night to become longer than usual.
Early morning of the 4th day, we left for Paro. Fortunately or Unfortunately , 2nd May was a public holiday in Bhutan and hence it was not possible to visit the places specified in the itinerary. So, we decided to see Chele La pass instead. It is 1.5hrs drive from Paro through dense forests at a height of 3900 mts which makes it the highest motorable pass in the country. The majestic views from atop of this place is simply amazing, including show-capped giants such as that of the Jumolhari peak along with Paro and Haa Valley. The pass was covered with ice and it was freezing cold. A small shop there serves hot Maggie , momos and coffee. The experience was amazing. Thanks to the public holiday!! Later in the evening , we checked in to the Kichu resort situated on river bank. The ambience was awesome and so were the people.
The next and last day was the highlight of the trip- the hike to the legendary Takshang Lakhang, better known as Tiger's Nest Monastery.
Tiger's Nest Monastery is believed to be the birthplace of Buddhism in Bhutan, making it the most sacred monastery in the country. It clings to a cliff, 3120 meters above the sea level on the side of the upper Paro valley. It was a 4 hours hike. Horses are also available for 2/3rd of the track, but we chose to walk. It is certainly the most stunning and fascinating location in Bhutan. Also in the evening we saw cultural show of bhutan, kids practicing archery in the open ground.
The last day we got up very early in the morning to sit by the river recalling all the good days and finally say good bye to this heaven on earth.
It is hard to convey how special all our experiences were during our time in Bhutan. I'm already wondering how and when I can visit again!
There is so much of uniqueness in this hidden last Shangri-La :
– It measures it's growth in terms of Gross National Happiness.
– Bhutan has no traffic lights.
– Their are no slaughter houses in Bhutan. They feed on imported meat.
– No newspaper on Sunday. Is'int that cool. Another secret to happy life.
– Village culture still dominate Bhutan.
– 70pc of land is covered with forests. It produce more oxygen than it consumes.
– Single dress for girls and boys,i.e, Gho and Kira. Every bhutani swears by its national dress.
Come to this country open minded , meet the people , learn about the Gross National Happiness as an alternative to traditional GDP, realise the true meaning of national self reliance , public and individual care for the total environment and honest governance on all levels. It sets an example for rest of the world.
It was exceptional, a must visit for every travel efficianado out there.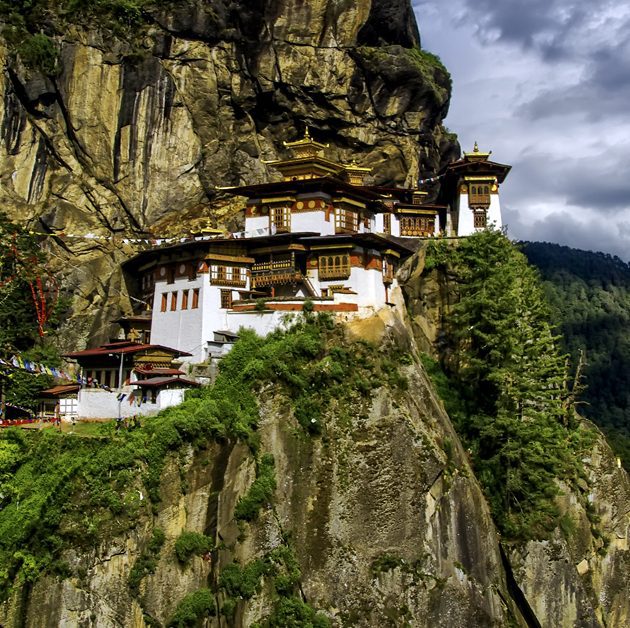 NG Yolanda
Deep peace on earth
We booked a 7-day trip with Happiness Drukyul Holiday. It was a little complicated to communicate with the agent through emails when arranging the trip, but everything turned out great in the end. Our guide and driver waited for us at the airport with welcome scarves on our arrival day. They were professional and friendly, always more than punctual, and did not mind taking us to places not in the itinerary. We learned a lot about the local life and culture through them. We paid extras for better accommodation. The hotels arranged by the company were generally good, especially the ones in Punakha and in Paro. Food was also satisfactory. If you wish to customise your itinerary, it might be difficult to do it through emails. Talking to the guide when you arrive might perhaps work better. Our experience in this peaceful otherworldly country was memorable. Thank you.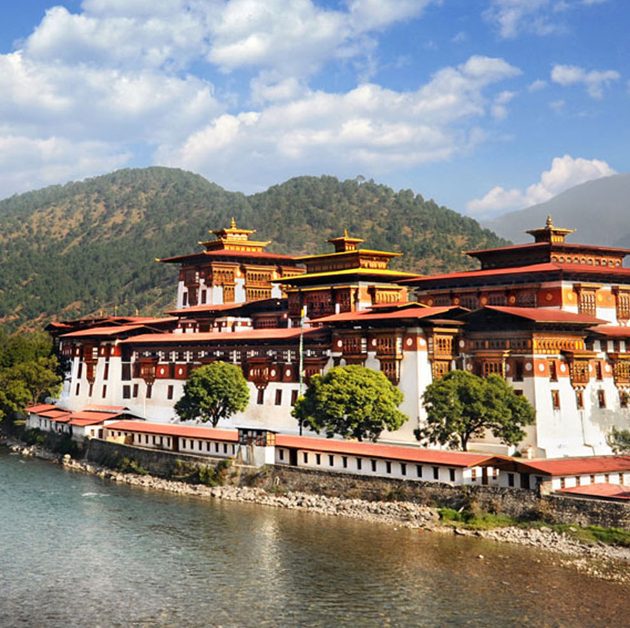 Ebgb2018, Melbourne, Australia
Incredible Experience
Visited April 2018
I would like to thank Mr. Bharat for organizing a lovely Tour in Bhutan. Thank you so much for your patient from the beginning of our research till completes our holiday. The professionalism shows from their selection of hotels, vehicle and the guide. All were excellent! If you are planning to visit Bhutan, you are highly recommended to contact these guys.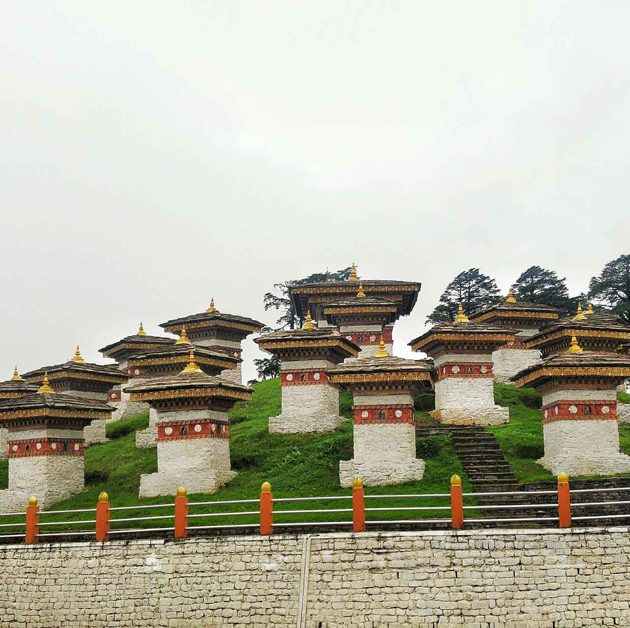 Vagabond_Traveler, Tennessee
Truly Wonderful 6-Day Bhutan Tour
Visited February 2019
My wife and I had the most wonderful 6-Day Bhutan Highlights Tour with Happiness Drukyul Holidays.
Our guide (Tandin) and driver (Phuntsho) were both excellent in every way. Their care and attention to us were consistently perfect. They both went beyond all of our expectations to provide us this experience we'll always cherish. We much enjoyed seeing the beautiful country, monasteries, temples, villages, animals, etc., and learning about the Bhutanese culture. Our guide and driver were both excellent in being very pleasant, courteous, knowledgeable, flexible to accommodate our request we had, prompt, etc. The car was very nice (Kia Sorento), always clean, and we felt safe with Phuntsho's skillful driving on the challenging mountain roads). Our guide Tandin was wonderful in ensuring we understood all we were seeing, and to add some additional hiking & walks which we requested. Tandin even helped my wife to shop for a few gifts, showing much patience and some helpful suggestions.
All of the 3-star hotels were very comfortable, clean, safe, quiet, etc. Their staffs were very accommodating and welcoming. Food was pretty good, always healthy.
The entire tour went without any problem. We will always remember fondly this trip to Bhutan.
Colin Kang, Seoul, South Korea
Best trip in Bhutan
Visited November 2018
Breakfree Adventures will provide an unforgettable experience in Bhutan.
Just got back from the tour today. Bharat, who will be arranging your schedule and other procedures ahead of the trip, will provide all necessary help, and respond quickly to your questions. Upon the arrival and until the departure, the local guides will also make the best efforts to guarantee a satisfactory stay. Hotels are just "okay," but you will at least find no problems. Foods are also good, if you are comfortable with Asian foods.
Above all, the guide is very well informed with the history of Bhutan, and provides clear and easy explanations whenever you visit historical sites. Unlike other tour packages in other countries (based on my experience), they will not take you to shops where they will induce you to buy pricey handicrafts. The entire schedule is focused on your satisfaction. The guide will also modify the schedule upon your last-minute request. For me, instead of visiting more temples, the guide allowed me to have a tea with a lama, and we exchanged various conversations on life, religion, and everything. An unforgettable experience!
I know 250 USD a day may seem expensive, it is definitely worth it.
There are many Bhutan-related tourism agencies out there, and there could be better ones. But if you do not want to waste time choosing a travel agency, I can tell you things cannot go wrong if you choose to travel with Breakfree Adventures. Travelling to Bhutan may be complicated, but things get a lot easier when travelling with the agency
Gabriela Cristina & Piva Paula, Brazil
Not only professionals, they were friends!
Visited October 2018
We are from Brazil and took a trip to Nepal, Tibet and Bhutan. I researched several travel agencies to make such a journey. I found other agencies that also had good ratings, but Breakfree Adventure was the only agency that quickly replied my emails and that offered the best price.
Bharat met all our wishes and was always very pleasant. We had a problem with our India visa because of the connection and he had enough patience to help us while we were there.
At the end of the trip I felt I made new friends, Bharat and other travel guides made our experience extremely pleasurable. We feel deeply saddened by the earthquake that happened soon after we got back. I am sure, however, that soon Nepal will be able to safely welcome tourists. Nepal is a destination that I would certainly go again!
About the cars, Accommodations, Hotels and other issues have nothing to say, they were of high quality.