BHUTAN 'Believe'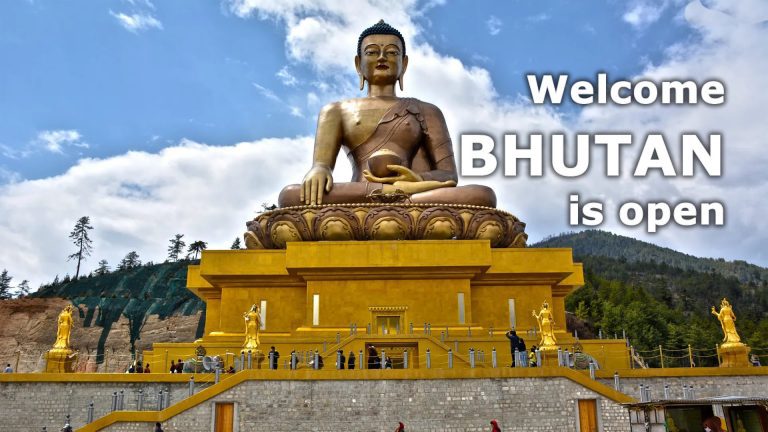 Bhutan opened it's gates for tourism back in 1974 and since then "Bhutan's noble policy of High Value, Low Volume tourism has existed. But without evening realizing it the intent and spirit of this motto were watered down over the year. H.E. Dr. Lotay Tshering, the Honourable Prime Minister of Bhutan says as we reset as a nation after this pandemic, and officially open our doors to visitors today, we are reminding ourselves about the essence of the policy, the values and merits that have defined us for generations. H.E Dr. Lotay further added commonly "high value" is understood as exclusive high-end products and extravagant recreational facilities which in fact is not Bhutan. And, "low volume" doesn't mean limiting the number of visitors. Everyone who visits Bhutan is appreciated, while we also learn as much from them. If that is what you are looking for, there is no limit or restriction. While those working in the tourism sector represents at the forefront, the entire nation is the tourism industry, and every Bhutanese a host. Welcome to Bhutan".
Bhutan's sustainable development policies
Bhutan recently raised its Sustainable Development Fee (SDF) from USD 65 to USD 200 per person, per night. This will absolutely go towards projects that support Bhutan's economic, social, environmental and cultural development. The raised fees will fund national investment in programmers that preserve Bhutan's cultural traditions. It also supports sustainability projects, infrastructure upgrades and opportunities for youth plus providing free healthcare and education for all. For an example, some of the SDF is spent on offsetting the carbon footprint of visitors by planting trees, upskilling workers in the tourism sector, cleaning and maintaining trails. Furthermore some of the SDF will be allocated towards reducing the country's reliance on fossil fuels and electrifying Bhutan's transportation sector, among other projects. TCB Director General Dorji Dhradhul said that apart from protecting Bhutan's natural environment, the SDF will also be directed towards activities that preserve Bhutan's built and living cultural heritage, including architecture and traditional values, as well as meaningful environmental projects. "Our future requires us to protect our heritage, and to forge fresh pathways for forthcoming generations" he mentioned.
Bhutan is now committed to enhance guest travel experience through the quality of services received, the cleanliness and accessibility of infrastructure, by limiting the number of cars on roads, or by limiting the number of people visiting the sacred sites. Bhutan is all set to provide authentic experiences to it's visitors supported by world-class services and personal care.
Read also:
Bhutan Tour cost